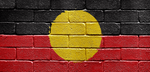 Traditional Place Names - A movement to change the way we address our post labels.
Traditional place names have now been added to our Checkout Address process. 
If you know your the Traditional Place name of where you reside, putting this in our form helps encourage Australia Post to offer this option across all post! It also helps us learn the different Nations that make up our beautiful country.